Central Manchester Training Rooms
We provide various training rooms in Manchester city centre for up to 300 people with flexible layouts and complimentary Wi-Fi.
A Training Venue For Events With Impact
We provide the flexibility for facilitators to create their own optimal learning environment. All our rooms have:
Natural light – to keep all delegates stimulated
Flexible layouts – to suit your training plan
Professional presentation equipment available to hire – to enhance your sessions
Above all, we provide good value for money with no dynamic pricing. Your organisation will get our best and fairest offer, no matter what time of the year. In short, we save you time so you can focus on developing your training programme.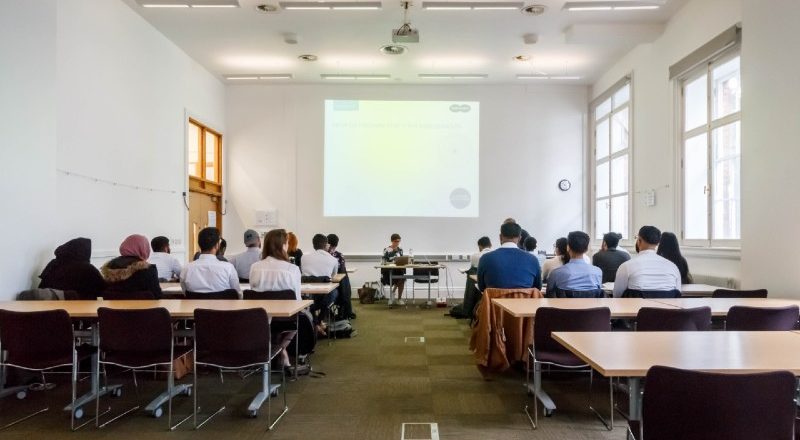 In Manchester city centre it is often hard to find training space that prioritises a peaceful environment. Our simple but comfortable rooms create minimal distractions so as to put the training at the centre of your event rather than the surroundings.
All rooms can be ordered with your chosen layout style. Our ideal training spaces are the Halls (Upper and Main Hall), large rooms (F11, F12, F13 and G1) and medium rooms (G4 and G3).
All these rooms can be ordered with boardroom, U of tables, circle of chairs, theatre style, workshop, cabaret or classroom style layouts. We also have small one-to-one rooms (F14 – F17) which can be ordered with theatre, circle of chairs or boardroom style layouts.
The range of room and their sizes allow for a varied programme of events to take place. As a result we give you the basis you need to create the optimal learning environment for your training.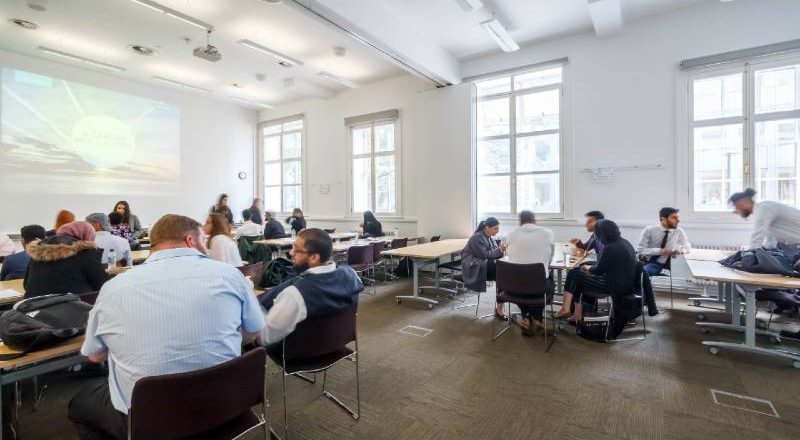 "The space was perfect, the support and flexibility really valued and the food was absolutely delightful. It made for a really special day that matched the kind of experience I was wanting to create for participants."
July 2019 – Bridging the Gap 
Training venue equipment
Nearly all rooms have integrated equipment to hire, this basic package includes data projector and speakers. Equipping trainers with this package means facilitators have the luxury of being able to turn-up free of heavy equipment and set up easily.  Laptops are also readily available for hire and we can add your presentations to them in advance for a simple start to your training event.
Our Halls, large rooms and medium rooms all have adjustable lighting which can be dimmed and brightened to give trainers more control over their environment. If you are looking for an IT training venue, then the Upper Hall holds space for up to 48 speaker style and has up to 36 plug sockets in the walls and floors. Allowing for each delegate to bring and plug in their own laptop.
Help keep delegates engaged during training
All our rooms either open out on to or nearby the open-plan communal areas. The concourse on the ground floor or the atrium on the first floor. This gives delegates access to a light and bright central space which is easy to navigate. Due to the simple layout and easy access these areas encourage space for networking over refreshments and catering.
Fill in the form below and let us know about your event…..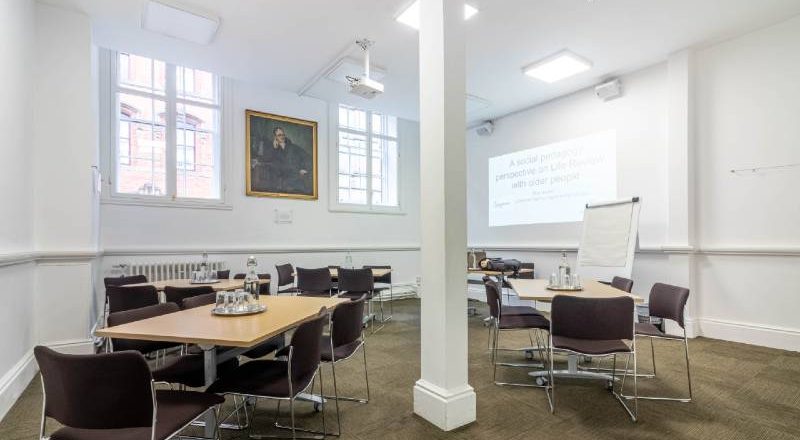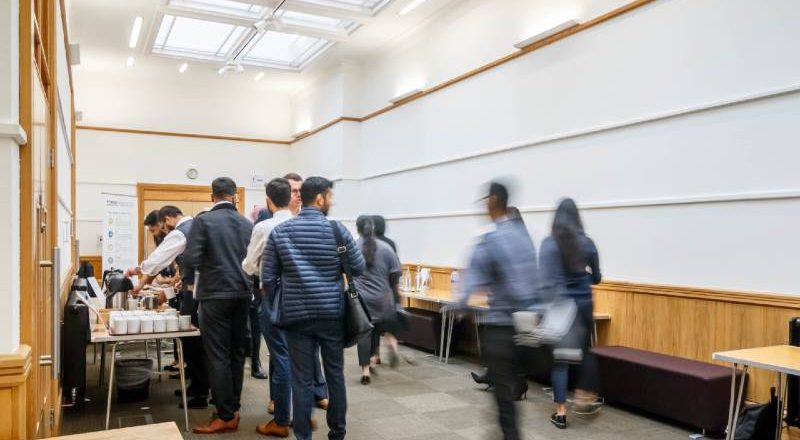 Speak to our events team about booking your next training space