Eccles Quaker Meeting House, 13 The Polygon, Wellington Road, Eccles, M30 0DS
If you are looking for a self-contained meeting space outside Manchester city centre then our Small Meeting Houses could be a good fit. Dotted around the suburbs and outskirts of Manchester, in Eccles, Sale, South Manchester and Warrington, these Meeting Houses are unstaffed venues. They are ideal for groups looking to independently facilitate their own day. You can bring your own food and non-alcoholic drinks, as well as any PAT-tested equipment you may need.
Eccles Tea Room & Meeting Room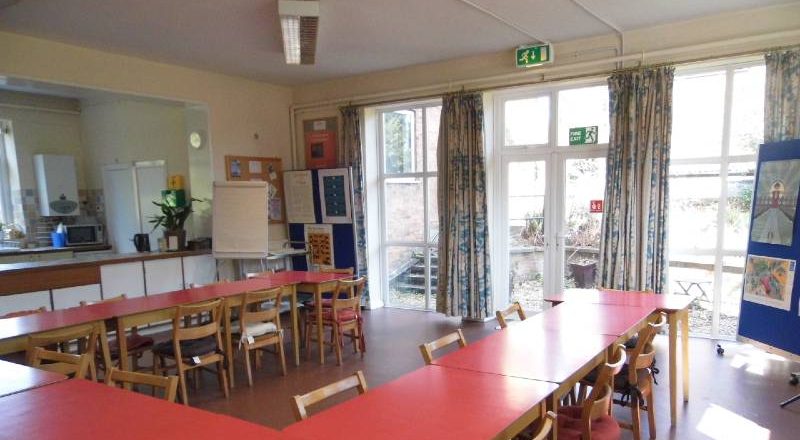 Tea Room
Inside the main building is a ground floor, wheelchair accessible space called the Tea Room. The meeting space features floor to ceiling doors and windows, which open out on the charming garden area and allow plenty of natural light to help keep delegates stimulated throughout your meeting.
This bright and peaceful meeting room is a popular choice for training and workshops and works really well for a variety of small groups like: writing groups; art groups; carer & baby groups; discussion groups; community groups; health groups; and training groups (providing they don't need space for large equipment).
Meeting Room
Located on the first floor, the elegant space we call the Meeting Room is flooded with natural light from floor to ceiling windows across three walls and overlooks the pleasant garden area. The design of the ceiling gives the Meeting Room extra height and a particularly airy feel.
The versatile nature of this meeting space comes from its simplicity. A carpeted, rectangular space provides the room with extra comfort and openness and the space can be used for a less formal meeting such as antenatal or yoga class. Alternatively, for a more structured event, there is space for up to 70 theatre-style.
Tea Room Meeting Facilities
Space for up to 9 theatre style
Tables and chairs in a U-shape formation
Free Wi-Fi
Easy access to the kitchen area which provides facilities to make drinks and heat up food
Limited parking available
Meeting Room Facilities
Space for up to 12 theatre style
Wi-Fi available
Toilets can be found on the ground floor
Please note that the Meeting Room is up a short flight of stairs, and there is no lift access.
Limited car parking
Garden Room
Our Garden Room is a small self-contained annex, ideal for more intimate meetings. Opening out on to the gardens this meeting room is a small rectangular meeting space, with its own small kitchenette/drinks station at one end. The two sets of French doors open making it especially easy to spill out into the garden area on sunny days. It is a cosy space, ideal for small informal gatherings for up to 10 people, including: art groups; small discussion groups; and support groups.
Facilities
Space for up to 4 theatre style
The Garden Room has its own kitchenette/drinks station and
A toilet is located inside the room, so groups who use this space can be completely self-sufficient without going into the main building area.
No disabled access
Limited parking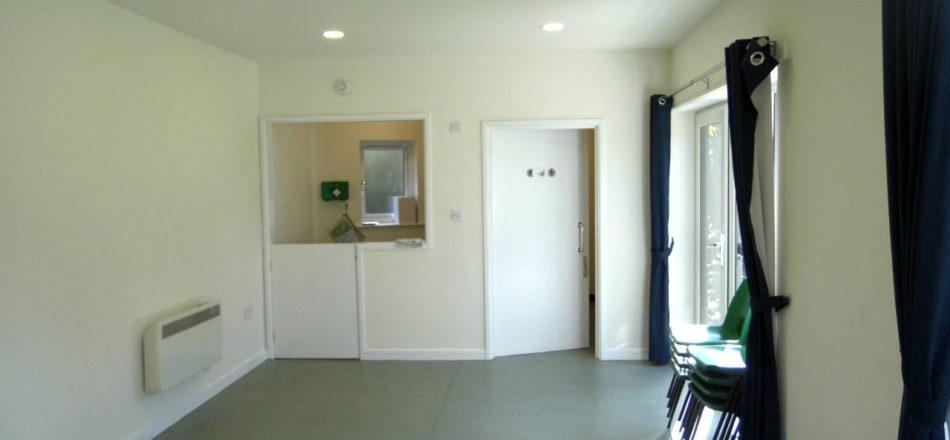 Available to hire from Monday – Friday 9.00am – 9.00pm.
Saturday 9.30am – 5.00pm
Half day is either from 09.00pm- 12.30pm or 1.30pm – 5.00pm.
| Room Type | Full day | Half Day | Evening |
| --- | --- | --- | --- |
| One Room | £85 | £50 | £45 |
| Whole Building | £155 | £85 | £75 |
| Garden Room | £50 | £25 | £25 |
Alternative Meeting Houses
Make an enquiry about this Meeting House