About Friends' Meeting House Manchester
Friends' Meeting House Manchester is an award-winning and central venue for conferences, meetings and events. We are a Quaker-owned business and our work is guided by Quaker values.
The revenue we generate through our business goes to fund charitable activities – it helps us to run our places of worship and lets us offer support to local groups working with refugees and other vulnerable people. We know that we can serve our community through good business and we aim to provide a service that helps contribute to a sustainable future and to the well-being of others.
We're proud of our role in preserving our environment and we hold a Green Tourism Silver award. We are an accredited Living Wage Employer and the ratio of highest to lowest paid staff is less than 3:1 (by hourly rate).
We like to work with local and ethical suppliers.
Part of our commitment to Quaker values means making sure that our room users respect those values so that everyone who comes into our buildings can feel welcome and safe.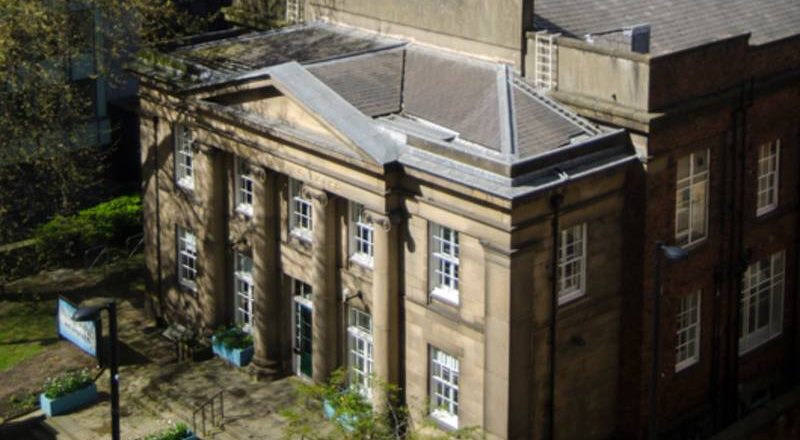 What is now 6 Mount Street has been home to the Quakers since 1795 and parts of our boundary wall were in place at the time of the Peterloo Massacre. Our current central Manchester building was built in 1828.
It is still a place of worship and has become a versatile conference centre. It is a Grade II listed building with a calm and peaceful atmosphere – despite the number of events and meetings that take place there.
If you are interested in finding out more about the Quakers, including Quaker worship, then please click on our local Quaker website: https://www.manchesterquakers.org.uk or the Quakers in Britain site: https://www.quaker.org.uk
Our Vision
To be a leading example of ethical business in the Manchester area, embodying Quaker values and generating income to support Quaker work
Our Mission
To provide quality meeting and conference facilities following an ethical business model
To shape and achieve our goals, our work is guided by Quaker beliefs and a commitment to the following values:
Equality: respecting people, valuing diversity, treating everyone equally
Integrity: always working openly & honestly
Sustainability: striving to reduce our negative impact on the environment & encouraging clients to make more sustainable choices.
Peace: working cooperatively & contributing to a culture of nonviolence