Sale Quaker Meeting House, Park Road, Sale, Cheshire, M33 6WX
If you are looking for a self-contained meeting space outside Manchester city centre then our Small Meeting Houses could be a good fit. Dotted around the suburbs and outskirts of Manchester, in Eccles, Sale, South Manchester and Warrington, these Meeting Houses are unstaffed venues. They are ideal for groups looking to independently facilitate their own day. You can bring your own food and non-alcoholic drinks, as well as any PAT-tested equipment you may need.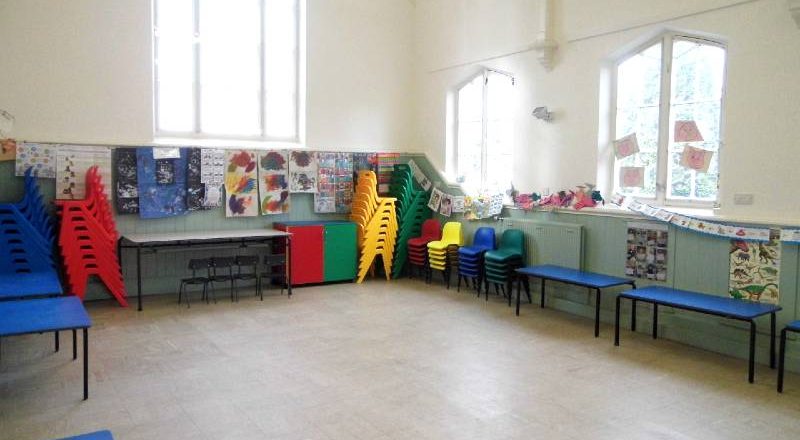 Quaker Meeting Room
The ground floor Quaker Meeting Room is wheelchair accessible. This bright room has a serene atmosphere and large arched windows. The view looks out on to the grounds. This calming exterior view is reflected in the room's neutral décor.
This space has a peaceful retreat-like feel and is ideal for contemplative groups needing to find a corner to escape modern life.
The meeting room is amply sized for a small group with chairs for up to 30. There is a well-equipped refurbished kitchen and ground floor toilets.
All in all, the Quaker Meeting Room is ideal for informal lecture series, drama groups, health groups, discussion groups, religious gatherings or community events.
Pat Lee Room
Accessible by stairs only, the Pat Lee Room holds up to 27. As well as the distinctive high-arched ceiling, this meeting space features arched windows over three walls, all overlooking the two acre garden.
The lino flooring and informal décor make this room ideal for children's events.
Both child- and adult-sized furniture is available to use in this room.
This room easily accommodates children's parties for up to 20; as well as play groups, carer & baby groups, small exercise or art/craft groups, support groups, and small music or drama rehearsals.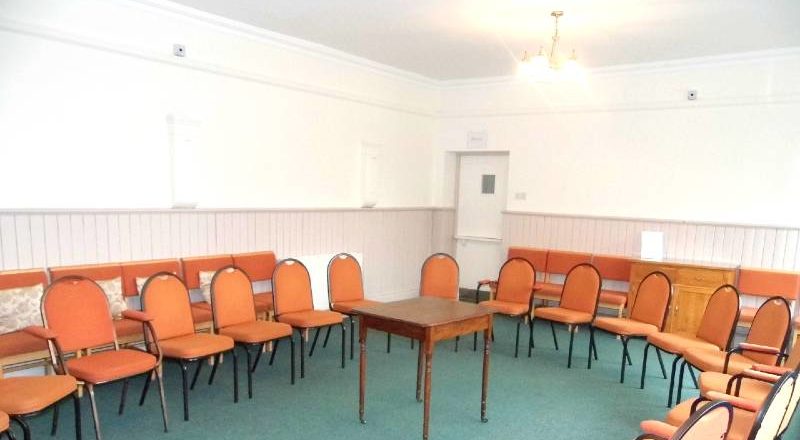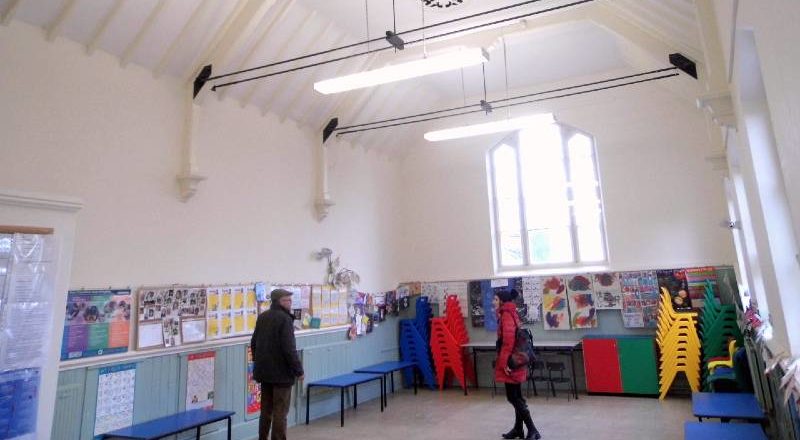 Wheelchair access to the Quaker Meeting Room.
In-built hearing loop system in the Quaker Meeting Room.
Wi-Fi is available and free to use.
Groups are able to use the outdoor space, although please note that may also be used by our neighbours or other room users.
There are a few car park spaces on site – please ask if you wish to make use of parking.
Full day sessions are from 9am-5pm.
Half day sessions are from 9am-12.30pm or 1.30 – 5pm.
Evening sessions are from 6pm-9pm.
| Rooms | Full Day | Half Day | Evening |
| --- | --- | --- | --- |
| Pat Lee Room | £78 | £50 | £37 |
| Quaker Meeting Room | £88 | £60 | £47 |
| Whole Building | £160 | £100 | £85 |
| Children's Party | | | |
| Pat Lee Room - 3 hours | £47 | | |
Alternative Meeting Houses