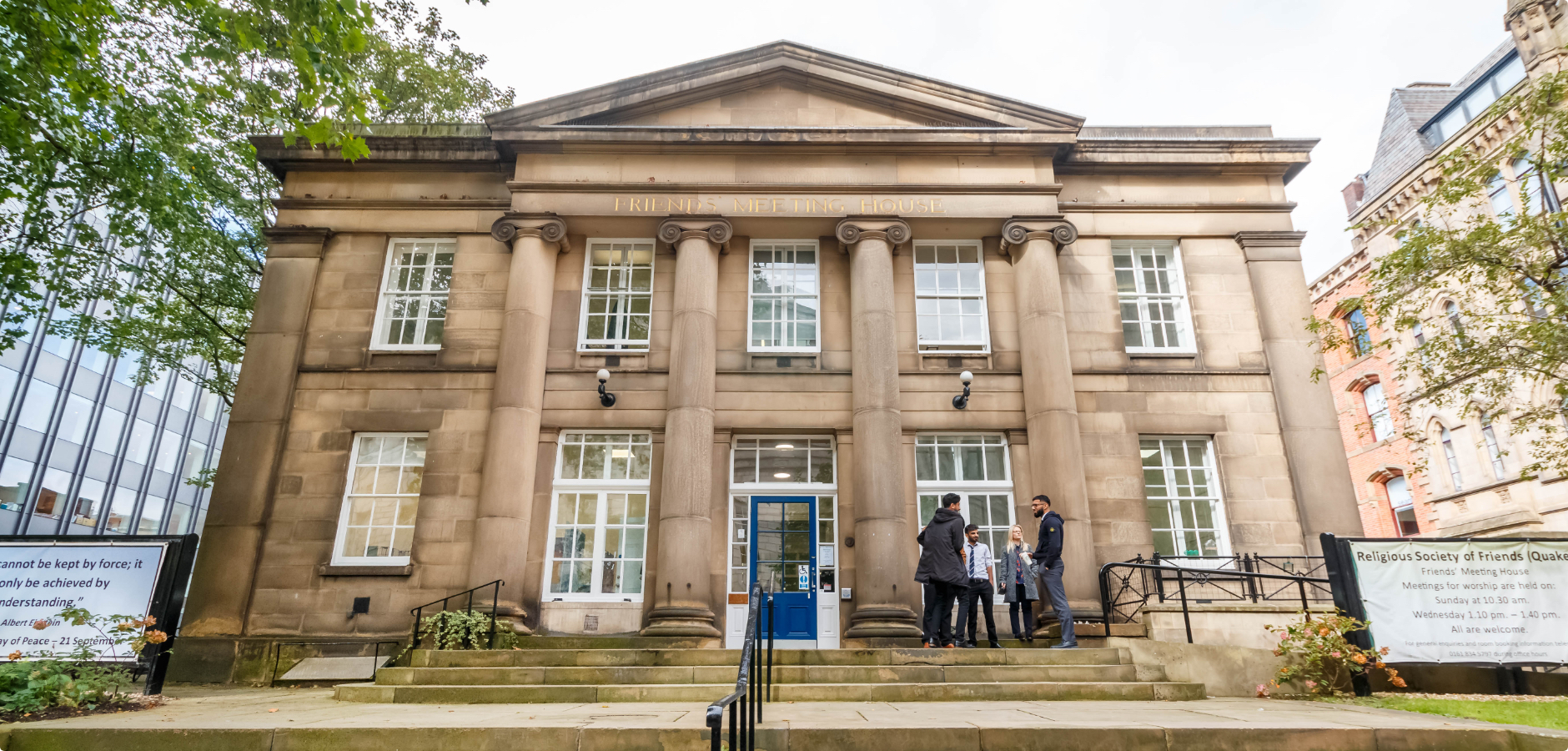 Friends' Meeting House: Your Venue
Friends' Meeting House is delighted to be part of the Unique Venues of Manchester team at CHS Leeds 2022
Friends' Meeting House is a long-standing member of Unique Venues of Manchester, an amazing association of incredible venues around Greater Manchester. If you're down at CHS Leeds then come over and chat to us and all the other lovely UVM people.
Friends' Meeting House is your unique, historic & surprising venue
Our beautiful heritage building is in the heart of Manchester's civic quarter. Behind our classical façade we have a range of spaces to suit many different types of events. Our largest room is a 300-seater hall (ideal for a conference) and our smallest rooms work well for small committee meetings. We have great connectivity – both in terms of our proximity to main transport links and our excellent wifi & hard wired internet. We are known for our calm and peaceful atmosphere.
CHS Leeds: Focus on wellness
We always put people at the heart of what we do. Our friendly and knowledgeable team understand the right questions to ask to help you plan a stress-free event. Like you, they've come through a lot in the last couple of years and they know understand how important your event really is.
Working from home might be a controversial topic for politicians, but we know it's a bit more complicated than 'for' or 'against'. If your team is mainly working from home and you need a space for them to come together for a one-off planning meeting then we can definitely help. If everyone's back but they want a change of scene for a strategy day then we could be just the place. If you're tired of online training and want a light and airy venue for your next course then give us a try.
We can't wait to work with you!
Find out more about our Conference Venue Hire
Find out more about our Meeting Room Hire