Meeting Room Location
Located on a quiet corridor on the first floor is a small, bright space, with plenty of light. The room features a small built in shelving space for any extra files you may need to bring. Suitable for up to four people boardroom.
This meeting space is situated along a small corridor, along with neighbouring rooms F14, F15, and F17. Due to the small corridor area and door frames, unfortunately this room is not accessible to wheelchair users.
Meeting Room Features 
The opportunity to hire two or more small rooms situated so close by to each other, allows for flexibility in planning one-to-one or breakout spaces, interview rooms or mediation meeting space for up to four parties
AV Equipment 
AV equipment can be hired. If having catering or equipment then the available layout is: 4 boardroom. 
Read more about Meeting Room Hire
Read more about Conference Room Hire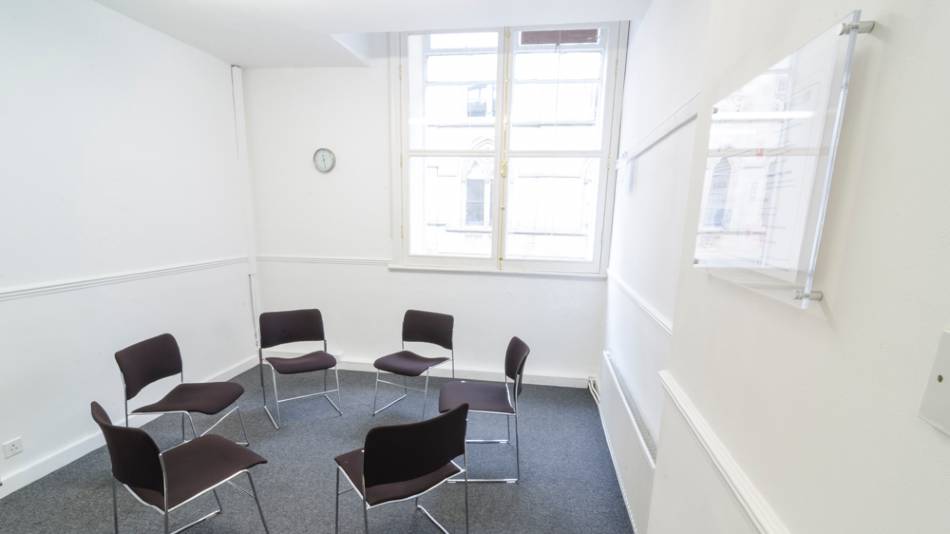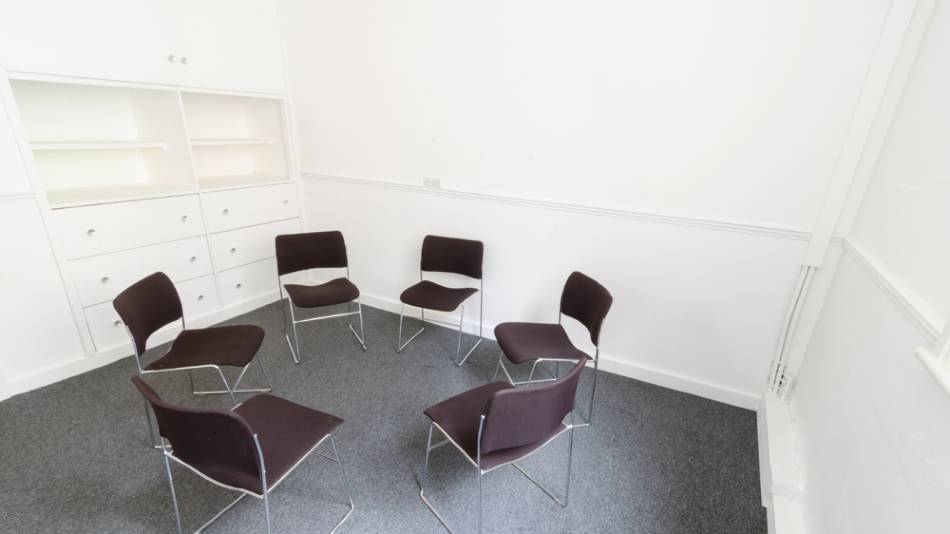 Facilities
No wheelchair access

First Floor

Natural Daylight

WiFi

4.4m x 3.1m
Room Layouts
Maximum Capacity 10
Theatre

11 people (without equipment)

Boardroom

8 people (without equipment)

Circle

10 people (without equipment)
Room Costs
Price Band - D

Half day - £65

Full day - £110
Enquire about Meeting Room F16
Enquire about making a booking and we will get back to you as soon as possible!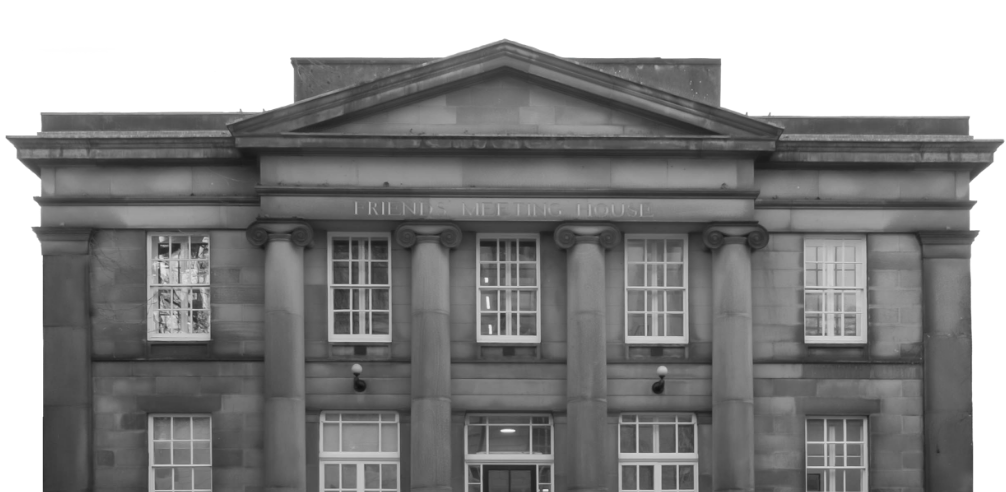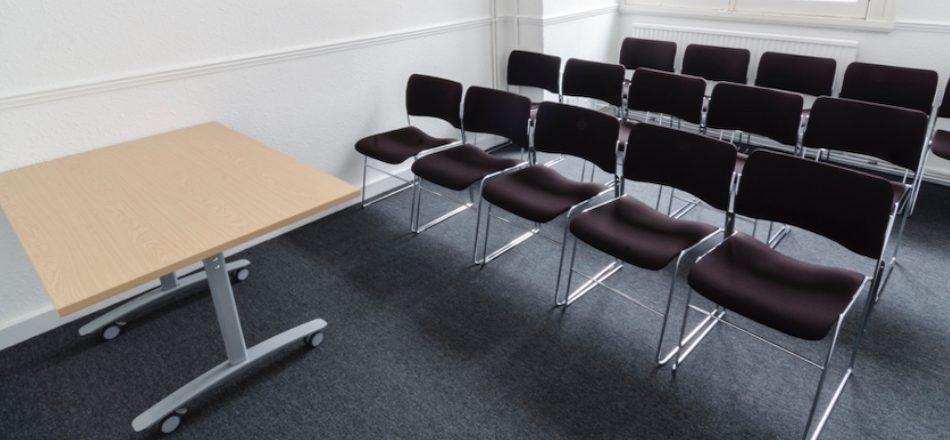 Half Day
£65
Full Day
£110
Available Layouts:
Theatre: 17 people (without equipment)

Boardroom: 10 people (without equipment)

Circle: 16 people (without equipment)
Half Day
£65
Full Day
£110
Available Layouts:
Theatre: 15 people (without equipment)

Boardroom: 8 people (without equipment)

Circle: 13 people (without equipment)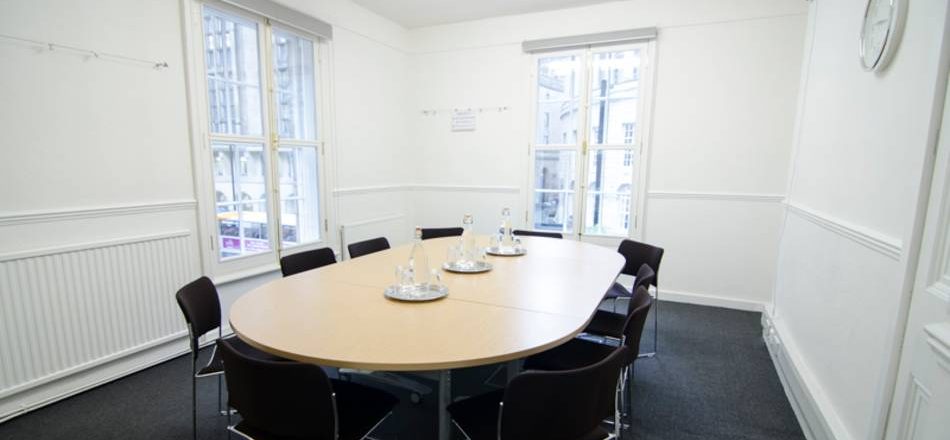 Half Day
£95
Full Day
£135
Available Layouts:
Theatre: 25 people (without equipment)

Boardroom: 10 people (without equipment)

Circle: 20 people (without equipment)