F13 is a modern looking meeting room towards the back of the first floor and is possibly the most peaceful room in the building. There is step-free access via a lift.
It has a mechanical ventilation system and one of its two large windows can be opened to allow in fresh air.
F13 is separated from room F12 by a sound proof wall; both rooms join together to make the Upper Hall.
This room works especially well for workshops, team away days and training sessions. A wired internet connection is available to ensure excellent connectivity for hybrid events.
The integrated ceiling-mounted data projector can be hired.
Read more about Meeting Room Hire
Read more about Conference Room Hire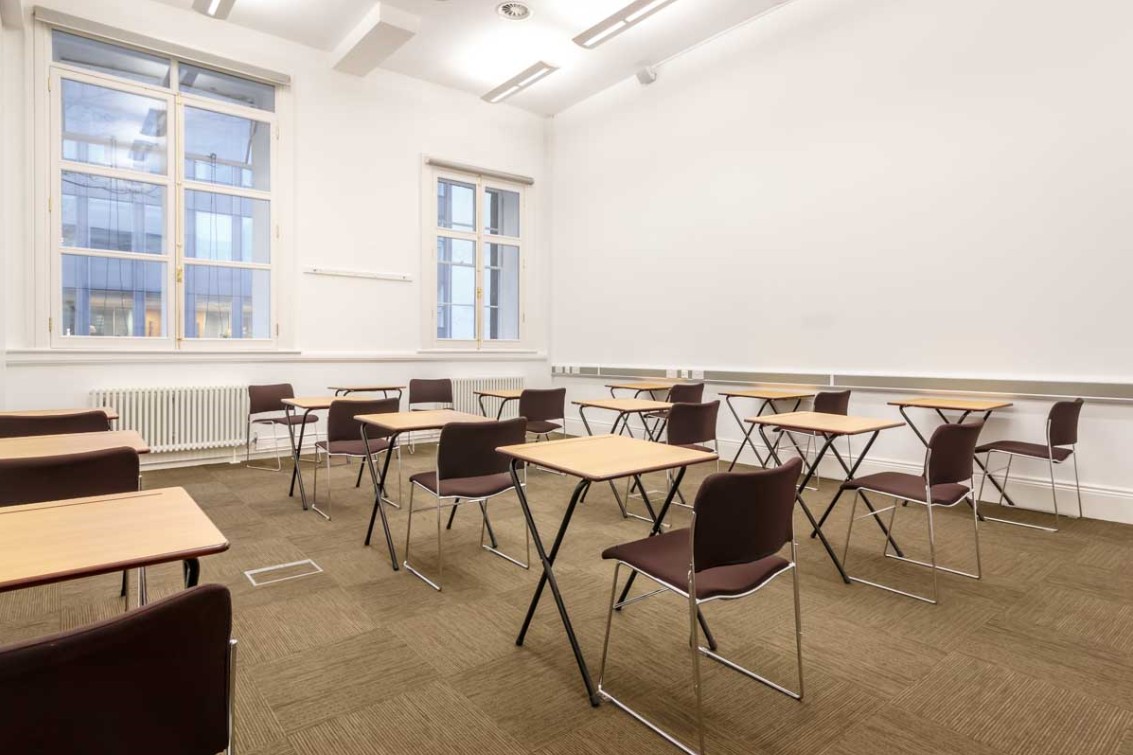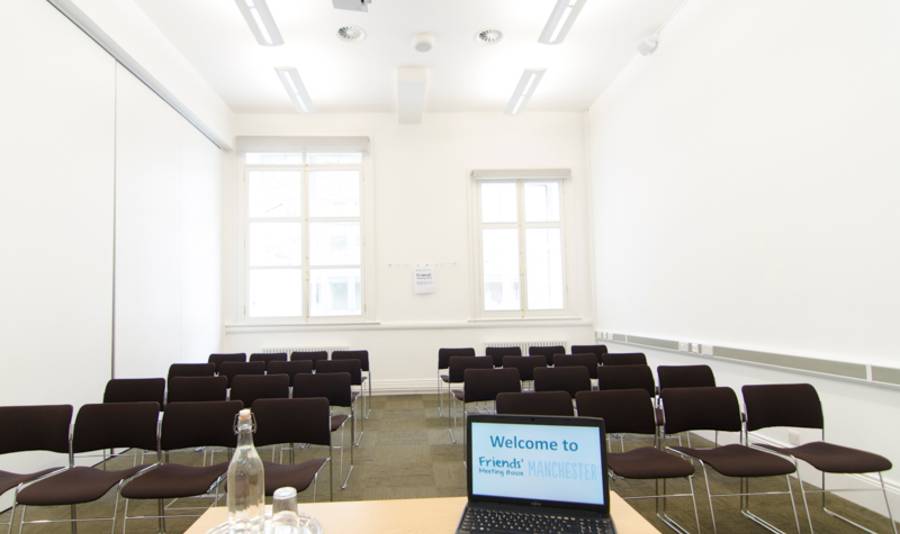 Facilities
Wheelchair access

Ground Floor

Natural Daylight

WiFi

7.3m x 5.3m
Room Layouts
Maximum Capacity 35
Theatre

35 people

Cabaret Workshop

24 people

Cabaret Speaker

25 people

Boardroom

20 people

U Of Tables

14 people

Circle

26 people
Room Costs
Price Band - A

Half day - £195

Full day - £300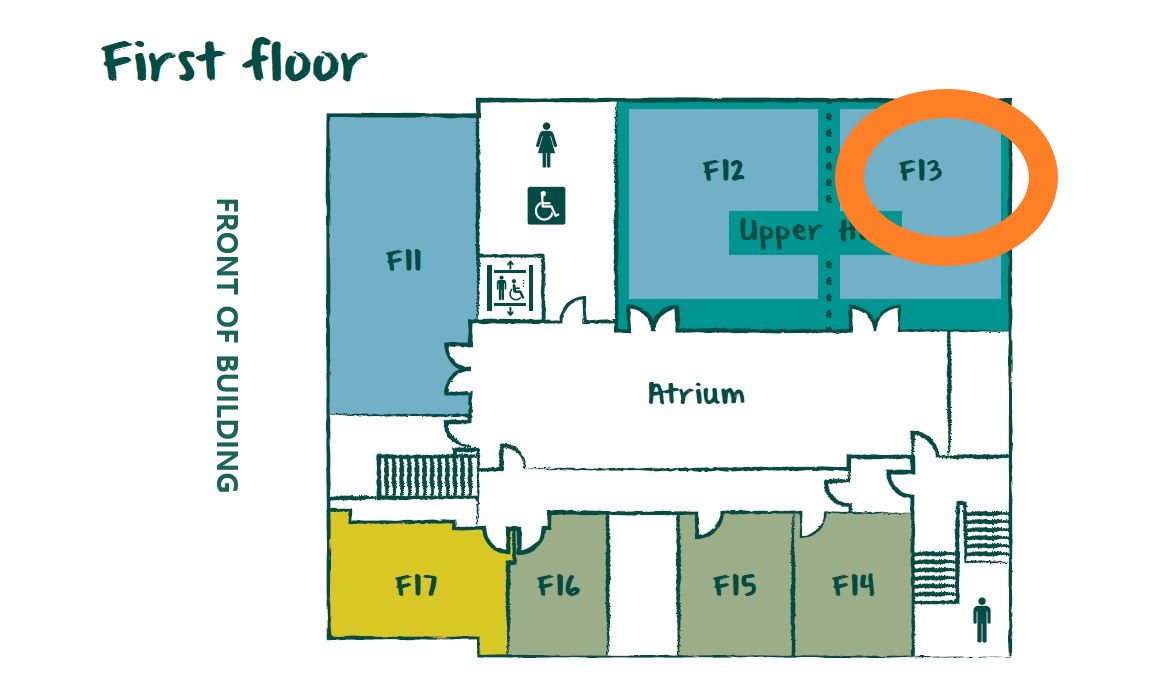 This room is also available to hire for evenings and Saturdays. Find out more.
Enquire about Meeting Room F13
Enquire about making a booking and we will get back to you as soon as possible!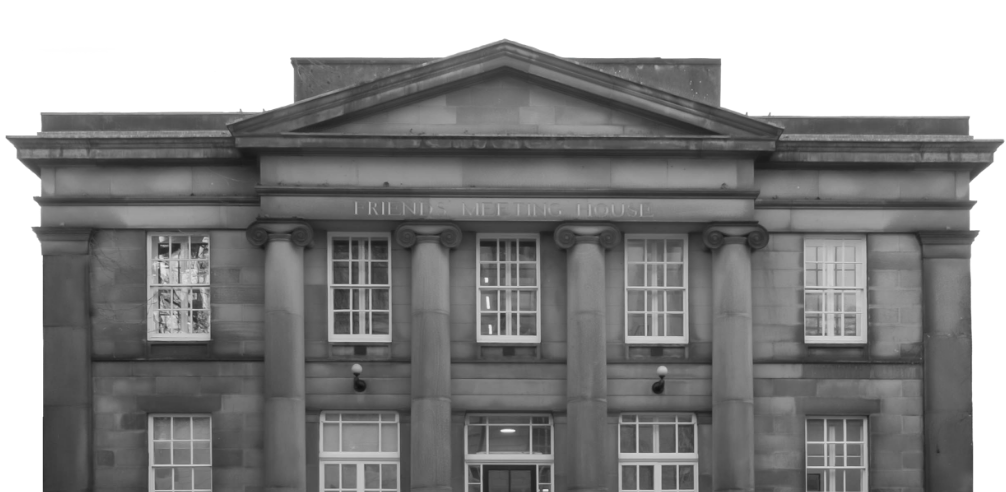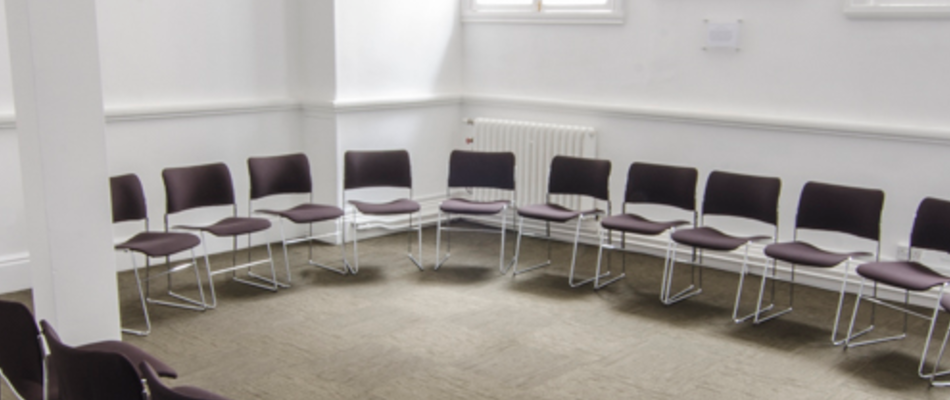 Half Day
£45
Full Day
£90
Available Layouts:
Theatre: 8 people

Boardroom: 4 people

Circle: 6 people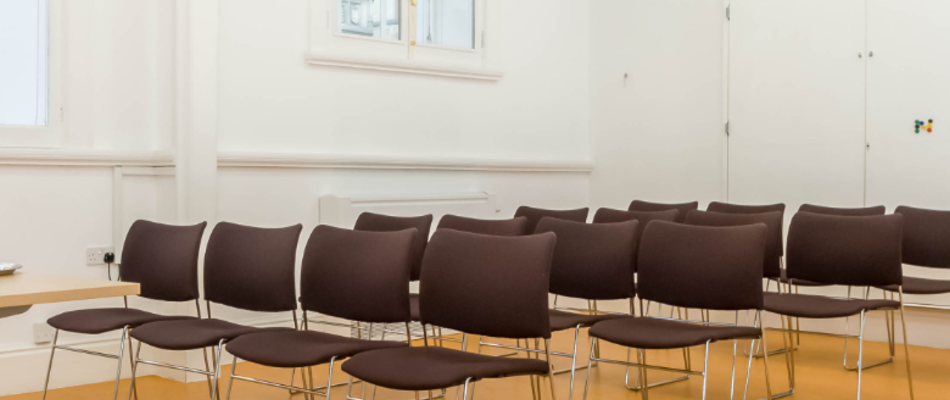 Half Day
£140
Full Day
£240
Available Layouts:
Theatre: 30 people

Boardroom: 18 people

Circle: 25 people

Cabaret Speaker: 15 People

Cabaret Workshop: 20 People