Considering the current climate, turning down an event worth five-figures could be considered a little myopic. However, as an ethical business we found ourselves doing just this last week.
The event in question would have involved an organisation that supports the use of firearms. As a Quaker organisation peace is one of our leading values. Along with integrity, sustainability and equality.
Over the years of working at a Quaker-led business, I have witnessed how strong ethical leadership takes perseverance, a stead-fast vision and forgoes ease and monetary gains in favour of a wider world view.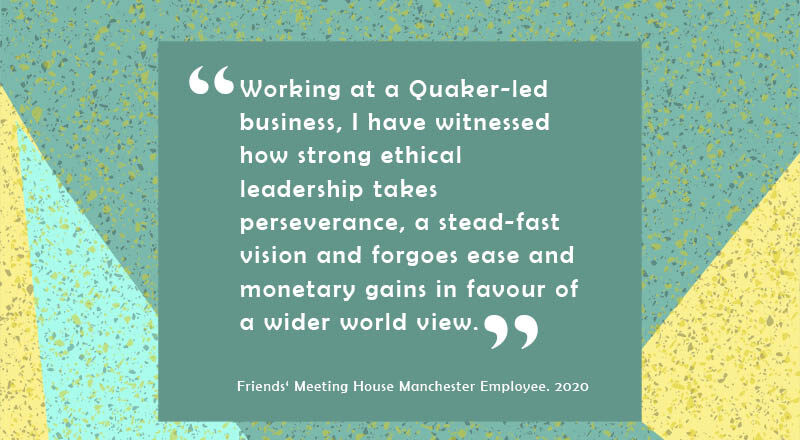 Nevertheless, the effects are well worth it.
The more businesses working ethically and sustainably increases accessibility to ethical and sustainable solutions for clients and customers to choose from.
As an organisation, everyone can make clear and quicker decisions, an attribute that has been vital in this testing time.
As a staff member there is no nagging sense of unease, as you trust the motivations behind the organisation you work for.
Although it is sometimes challenging, working for a Quaker organisation is ultimately extremely rewarding.
Now, more than ever we need more ethical businesses leading the way forward.
#Ethical #safe #Sustainable #peopleplanet
Find out more about our ethics and values from our About Us page
We are part of the Living Wage Accreditation Scheme as well as being a Silver Green Tourism awarded event venue.