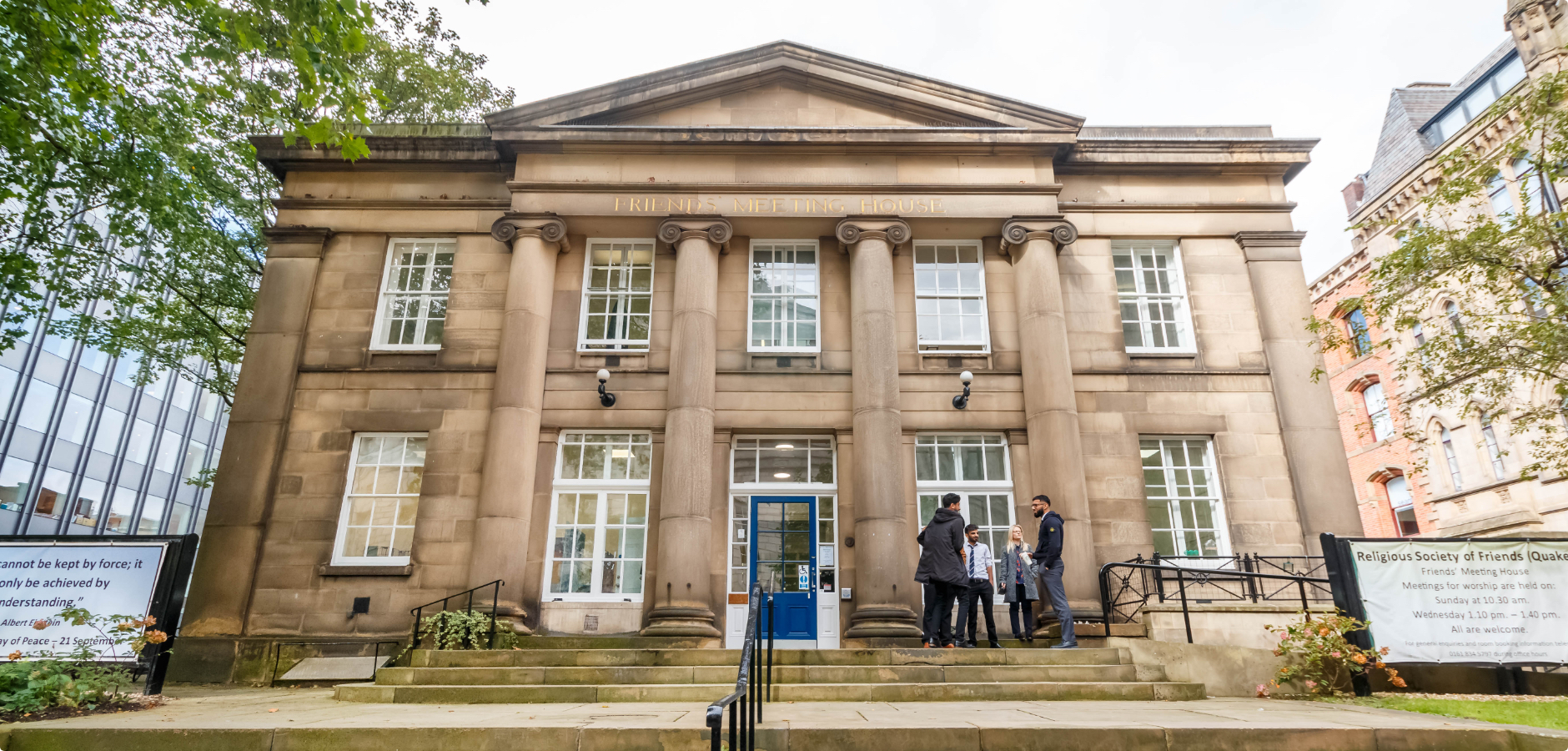 Conference Venue in the Centre of The Civic Quarter
Friends' Meeting House is in the centre of a development area that is rapidly becoming a focal point for Manchester.
The conference centre and meeting venue is located within the heart of Manchester City Council's current framework to regenerate the location.
According to The Council, the project requires outstanding design. Furthermore the project is defined by the conserving some of Manchester's most exceptional architecture already located within the Civic Quarter. Examples of which include Manchester Central Library and Midland Hotel. Which are both of Friends' Meeting House's neighbouring buildings.
A New Look
New building work will reflect the city's heritage and character through planning and design. Including architectural salutes to surrounding Victorian masterpieces such as the Town Hall, adjacent to the Friends' Meeting House.
Pedestrianising the nearby St. Peter's Square will create a welcoming and attractive public space. It is set to make use of high quality public art. Currently, the area is already becoming a space where people can meet both formally and informally.
According to the framework, the sympathetic nature of the development will diversify the architectural offering and the use of the area. The Council believes that these factors will ultimately offer something 'unequalled in the UK'. The work undertaken so far is confirmation of this.
Plus Points for our Conference Centre
The Friends' Meeting House is already centrally located with the Moseley Street and Deansgate/Castlefield tram stops. Both are only a few minutes walk away. As a result of the planned development our conference centre will soon benefit from an even closer tram stop, St Peter's Square, located on its door step as well as improved transport links citywide.
Find out more about our Conference Venue Hire
Find out more about our Meeting Room Hire